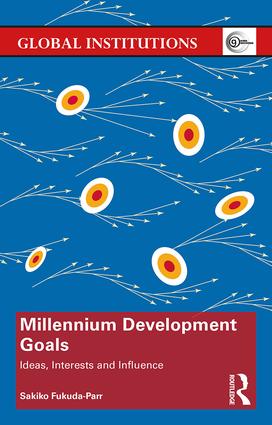 Heralded as a success that mobilized support for development, the Millennium Development Goals (MDGs) ushered in an era of setting development agendas by setting global goals. This book critically evaluates the MDG experience from the capabilities and human rights perspectives, and questions the use of quantitative targets as an instrument of global governance. It provides an account of their origins, trajectory and influence in shaping the policy agenda, and ideas about international development during the first 15 years of the 21st century.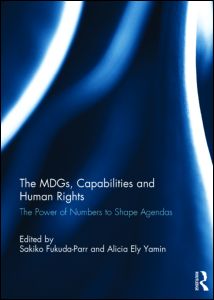 Heralded as opening a new chapter in international development, the Millennium Development Goals (MDGs) have led to the use of global goals and quantitative targets as a central instrument for defining global priorities. This book explores the implications of this new approach. How does target setting influence policy priorities of national governments, bilateral donors, multilateral agencies, NGOs, and other stakeholders? What are the intended and unintended consequences? Why is the use of numeric indicators effective? How does quantification reshape meanings of challenges such as women's empowerment? This book was originally published as a special issue of the Journal of Human Development and Capabilities.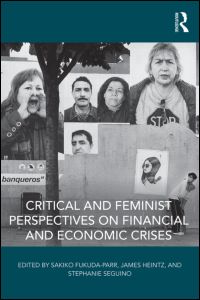 Economic and financial crises have become perennial features of today's global economy. Macroeconomic theories of crisis, including the global crisis that unfolded in 2008, emphasize the role of financial deregulation; capital flow imbalances; and growing debt, fueled by income and wealth inequality. These approaches tend to be divorced from feminist thinking which analyzes broader distributional dynamics transmitted through structural channels and government policy responses, with an emphasis on gender, race, class and ethnicity. This volume brings together innovative thinking from heterodox macroeconomists and feminist economists to explore the causes, consequences, and ramifications of economic crises. By doing so, it highlights aspects of the economy that are frequently overlooked or ignored, such as the impact of crises on the vast amount of unpaid work which women perform relative to men.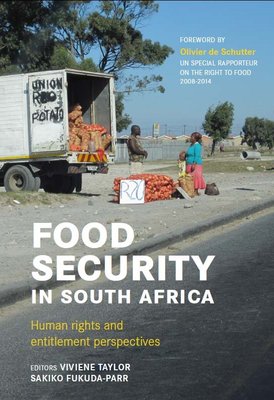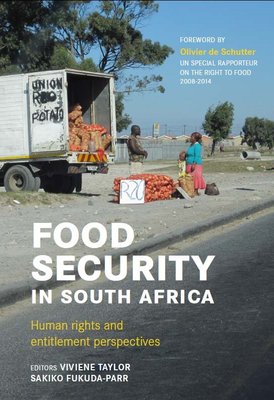 The right to food is guaranteed in South Africa's Constitution as it is in international law. Yet food insecurity remains widespread and persistent, at levels much higher than in countries with similar levels of per capita GDP and development, such as Brazil. In this book, leading local and international researchers on food security and related policy work have come together to create the first systematic and trans-disciplinary analysis of food security and its multiple dimensions in South Africa and the southern African region.
Fulfilling Social and Economic Rights (with T. Lawson-Remer and S. Randolph). New York: Oxford University Press, 2015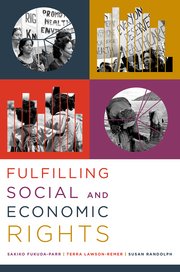 One of the most ambitious legacies of the 20th century was the universal commitment to ensure freedom from want as a human right. But to what extent are countries across the world living up to this commitment? This path breaking book develops an innovative, evidence-based index for comparing performance on education, food, health, work and housing across very differently situated countries and over time. It explores the factors influencing performance and provides empirical evidence to resolve some long standing controversies over the principle of "progressive realization". By defying the boundaries of traditional research disciplines, this work fundamentally advances our knowledge about the status of and factors promoting social and economic rights fulfillment at the dawn of the 21st century.
American Political Science Association 2016 Best Book in Human Rights Scholarship Award; Grawemeyer 2019 Award for Ideas Improving World Order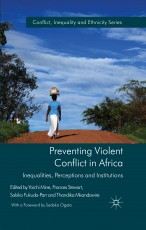 Horizontal inequalities are root causes of violent conflict in Africa. Yet, people take actions not because of statistical data on inequalities, of which they might not be aware, but because of injustices they perceive. This volume analyses the results of original surveys with over 3,000 respondents in African cities and towns, exposing clear discrepancies between objective inequalities and people's subjective perceptions. The contributors examine experiences in country pairs and probe into the reasons why neighbouring countries, sharing common historical traits, sometimes took contrasting pathways of peace and violent conflict. Combining quantitative analysis and qualitative anatomy of historical experiences of conflict and reconciliation in Rwanda, Burundi, Ghana, Côte d'Ivoire, South Africa, Zimbabwe, Uganda, Tanzania, Kenya and Nigeria, the study brings forward a set of policy recommendations for development practitioners. This work further addresses the issue of institutional choice and reveals how sustainable power-sharing and decentralisation contribute to political stability in Africa.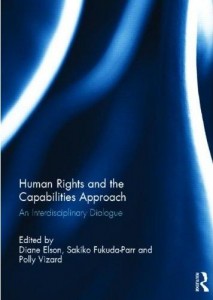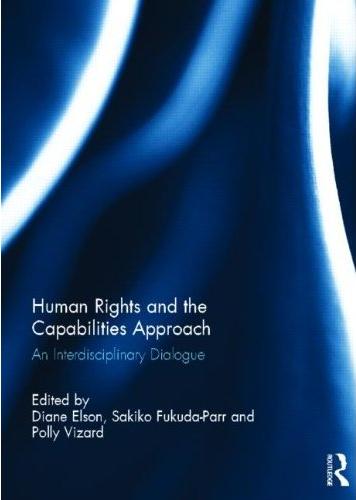 The book includes contributions from some of the leading scholars in the two fields of capabilities approach and human rights. It covers the essential aspects of this relationship: addressing the complementarities between human rights and capabilities as theoretical concepts; how the concept of capabilities can contribute to resolving some key theoretical issues in human rights; how the social science analysis and methods of the capabilities approach can clarify human rights concepts and strengthen human rights advocacy; and how human rights norms can strengthen public policy and mobilize collective action to demand greater accountability in placing human priorities first in public policy. Human Rights and the Capabilities Approach raises many questions for further inter-disciplinary conversation and further research.
This book was originally published as a special issue of the Journal of Human Development and Capabilities, and has been expanded with two additional articles from this journal and a new foreword by Professor Amartya Sen.
The Handbook on Human Development (edited with Shiva Kumar) New Delhi: Oxford University Press (third edition, earlier editions titled Readings in Human Development), 2008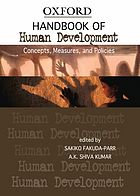 Among the most influential ideas that have shaped development thinking in recent years is the concept of human development. The perspective is particularly critical in today's world as we collectively think of solutions to end global poverty, promote human security and establish a just and peaceful society for all.
This volume brings together the collection of papers that have shaped the human development approach with its set of concepts, measurement tools, and policy perspectives. The volume is divided into four sections: conceptual foundations, measurement, policy explorations, and new frontiers addressing the political dimensions of human development. The original contributions, so ably put together by the contributors, will stimulate thinking and action.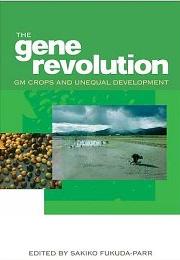 Whether or not to embrace GM technologies is a fundamental and politically charged question facing humanity in the 21st century, particularly in light of rapidly growing populations and the unknown future impacts of climate change.
The Gene Revolution is the first book to bridge the gap between the naysayers and cheerleaders and look at the issues and complexities facing developing and transitional countries over decisions about GM in light of the reality of what is happening on the ground. The first part of the volume looks at the rise of GM crops, commercialization and spread of the technology and the different positions of the USA and the European Union on the GM question and the effect of global markets. The second part consists of perspectives from Argentina, Brazil, China, India and South Africa, which provide insight into the profound challenges these countries face and the hard choices that have to be made. The final part takes the analysis a step further by comparing developing and transitional country experiences, and charts a future course for government policy on GM that supports growth, sustainability and
equity for the many billions of people affected worldwide.
Human Insecurity in a Global World. (edited with L. Chen and E. Seidensticker) Global Equity Initiative, Harvard University. Cambridge: Harvard University Press, 2003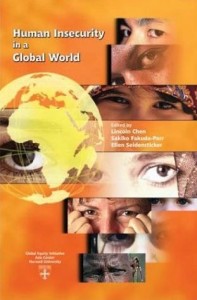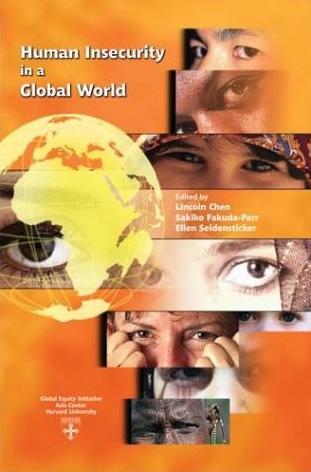 The decade of the 1990s witnessed enormous changes in the international environment. The Cold War conclusively ended. Biotechnology and communications technology made rapid advances. Barriers to international trade and investment declined. Taken together, these developments created many opportunities for peace and prosperity.
At the same time, with the end of superpower domination, ethnically based intranational conflicts brought on widespread suffering. And while globalization expanded opportunity, growth, and incomes, it increased inequality of incomes and decreased human security. Moreover, as countries have become more closely linked, insecurity in one country has affected security in other countries.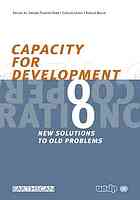 Capacity for Development brings together innovative and well-supported studies of technical cooperation along with its potential to build sustainable capacities in developing countries, by enhancing the knowledge, skills and productive aptitudes of their populations. A team of eminent development professionals and economists examine the achievements of technical cooperation and offer recommendations for reform in the context of globalization, democratization, the information revolution and the growth of capacities in the South. They analyze the issues from three perspectives: ownership, capacity enablers and knowledge. The team show how the complex processes involved can be restructured to produce local involvement and empowerment, set out a normative framework for the input from society, and describe a new paradigm of knowledge for capacity building in the network age. This book will be essential reading for all development professionals and policy-makers, as well as providing an invaluable research and teaching resource.
Rethinking Technical Cooperation: Reforms for Capacity Building in Africa. New York. UN Publications; French version published by Harmattan. (With E. Berg; collaborative publication of UNDP and DAI, main coordinator for UNDP), 1993.
Human Development Reports 1995-2004 – lead author (2000-2004); with Sir Richard Jolly (1996-99).
Journal Issues

2019 Knowledge and politics in setting and measuring SDGs
2019 The Political Determinants of Health Inequities and  Universal Health Coverage